Welcome to Sugadeaux Cupcakes online merch store!
If you would like to order something that is not yet in the store, such as guys tshirts, or a different graphic just email info AT sugadeaux.com.au and well get it online in a jiffy. To order our cupcakes please visit www.sugadeaux.com.au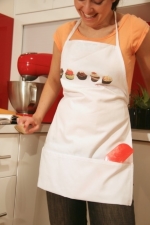 Accessories
Super-fun cupcake products - great for gifts!