Patriotic Tees @ PatrioticTees.com
Pin It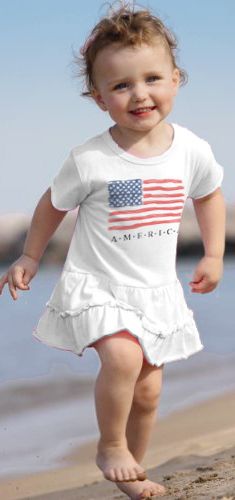 click on image to see our new patritoic toddler dresses!
LINKS to Other Shops:
Patriotic Tees @ PatrioticTees.com » I Love USA T-Shirts - Heart Flag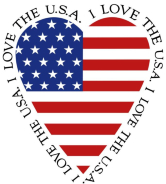 I Love USA T-Shirts - Heart Flag
American flag in a heart shape with "I Love the USA" all around the perimiter. Buy these 4thof July shirts for the whole family. Discounts on two or more. Another American flag heart t-shirt is also available. Great 4th of july tees for girls.


Basic White Shirts in any design are $ 18.50
Most colors available in sizes up to 5XL & down to Kids XS.
Please take the time to view the pricing structure.  Discounts when you buy
2 or more.  You may also order just one, and then in the shopping cart,
add another in a different size, and the prices will adjust in the cart.
 
Thank you for your visit.
American Flag Shirts are perfect for July 4th, Memorial Day, Labor Day & as Christmas Gifts!

July 4th, American flag shirts are perfect for Independence Day, Fourth of July patriotic Holiday. Kids flag tees, ladies july 4th flag tees and other patriotic t-shirts and apparel for men and children are available. Patriotic shirts wholesale bulk pricing on July 4th shirts available. Discount flag tees 2 for.