Sports Art and Fantasy Art Shop » Fantasy Art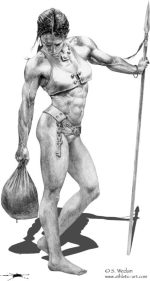 Fantasy Art
Here are apparel and a few office items with exciting imagery of fantasy characters! And check out bulk order prices . . . you can clothe your family, team, and club for prices that are outrageously low, considering the quality of this art!

Jon Karl the Curious
Will curiosity kill this cat? Jon Karl the Curious is a natural partner to Kari the Unnerving, but how long will this team last? Or is it already over. . . ?