Sports Art and Fantasy Art Shop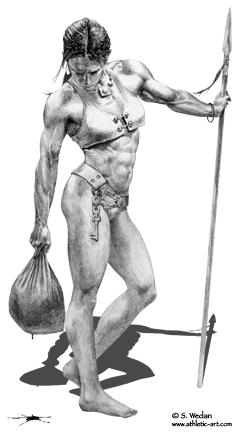 This is your source for the best figurative drawings you're going to find!

Fantasy Art
Heroes, heroines, and warriors! They are what fantasy art is all about. If battling evil wizards is your game, check out these costumes -- uh, clothes. Cast a spell on your friends with the magic of fine art!


Bodybuilding and Lifting
Even real life has bigger-than-life characters! Come on in and see how you can put some muscle into what you wear. . . !


Coach Dan John
Dan John is a strength coach, a track and field coach, and a terrific author.